Catch a weakness before it turns into a failure. Our goal is to provide you with accurate data, expert analysis and clear recommendations on how to keep your facility running smoothly.
Prediction and Prevention
Our Thermography department specializes in aiding your predictive and preventive maintenance program in order to help your operation be prepared for the future.
We utilize high-resolution FLIR cameras to capture thermographic data from your motor control centers and industrial switch gear.
We look at every detail of the thermographic images and analyze to detect loose connections, damaged components and failing units.
We provide written, thorough documentation on our findings along with our clear recommendations for the best course of action.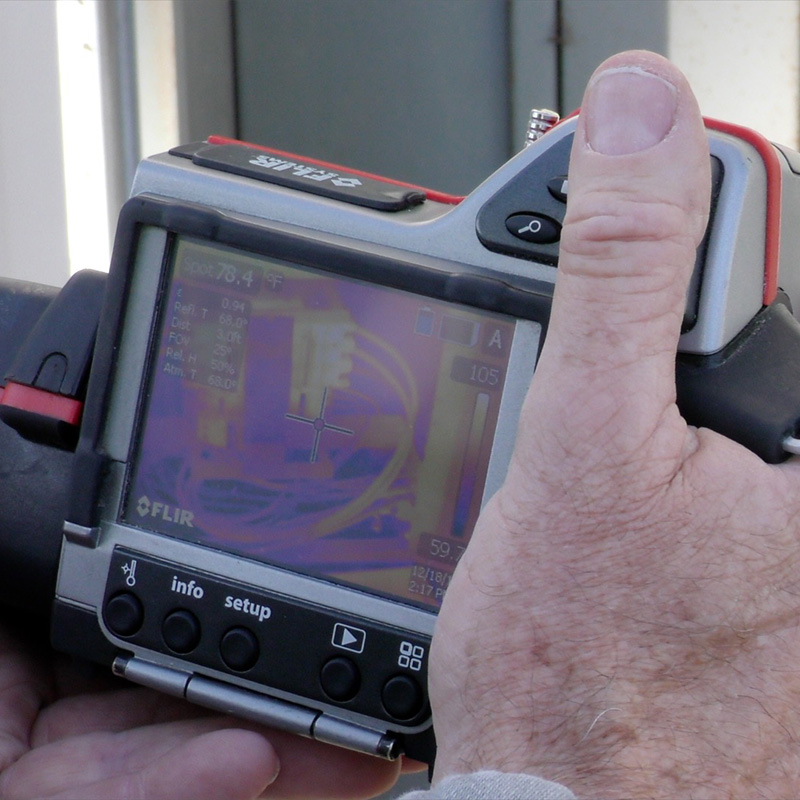 At Factory Technologies, our dependable professionals understand the vital importance of proper maintenance and failure prediction. Email or call to schedule thermography services today. [Send an Email] [Call (209) 248-8420]