The Brains of the Operation
Every well-operating factory is designed with control panels as the center of all information, connectivity and control. We are experienced in designing UL508a-certified control panels with the latest release of AutoCAD Electrical and ePlan.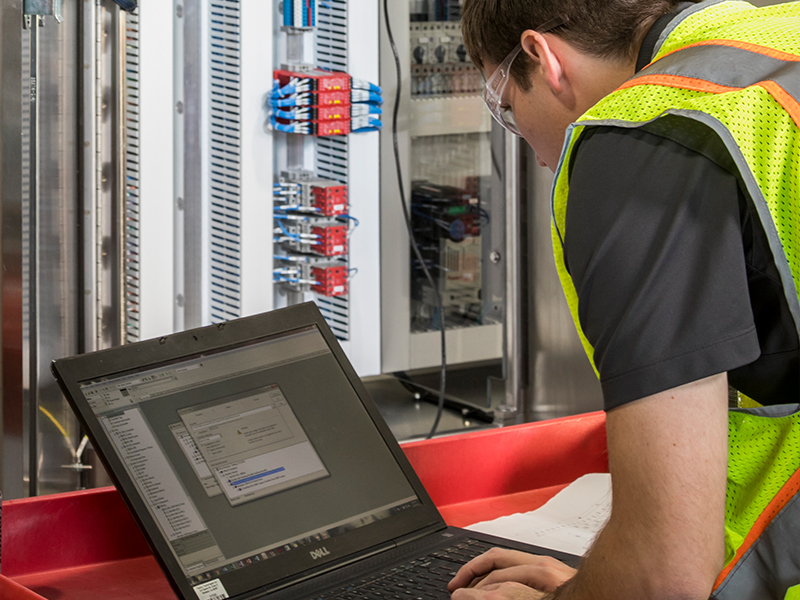 Factory Technologies is proud to support and promote the Underwriter Laboratories (UL) standards for safety. Our UL508a approved panel shop can build to your specifications or design your next control system.

But we don't stop at the standard. For the safety, confidence, and ease of maintenance of each of our control panels, we think beyond the immediate need and build in compatibility for the next decade. Our panels are remarkably organized with every component, wire and cable clearly labeled. As our panel shop supervisor says, "Perfect is good enough."
Our UL508a panel shop can build your next industrial control panel at a competitive price. Give our controls department a call and a specialist will generate a custom FTI Advantage Proposal.