All factories have some form of automation and processes. The questions is whether or not the factory will perform its best over the next several decades. Our clients gain the edge they need to keep their operations and workforce competitive globally.
Our Automation division builds the systems that operate and connect equipment and data. We will analyze the whole picture of process and automation in your facility, design and build the tools necessary, and give you the control and visibility you need to operate at peak efficiency. We develop the logic and Human Machine Interfaces (HMI) to control equipment, conveyances, processes and systems.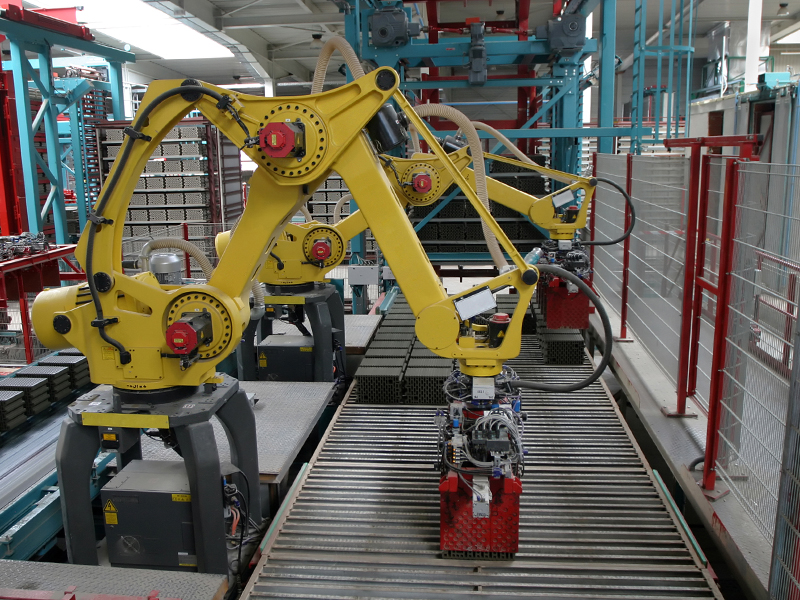 Our team is experienced in multiple Programable Logic Controller and Programable Automation Controller (PLC/PAC) technologies with an emphasis on Allen Bradley based controls. We support most other PLC/PAC manufacturers including Siemens, General Electric, Modicon and Automation Direct.
We design to help operators perform their best. Our team supports Human Machine Interfaces from industry leaders including Rockwell Software, Wonderware and Ignition by Inductive Automation. We utilize 3D design software to create graphic representations that stand out. Why is 3D design beneficial for your client?
Rich data collection helps our clients make smart decisions and keep accurate records. Our automation team is highly experienced in development for common database platforms such as Microsoft SQL Server or mySQL and accounting systems. Such as?
Industrial Network Design
Proper industrial network design is crucial to successful implementation of industrial networked devices. We can design your network with a combination of fiber, copper and multilayer switches to ensure solid industrial communications. Our team understands and implements the latest proven cyber security techniques to keep our clients' operations safe and secure.
From basic projects to complex systems, we can help visualize your data or integrate it with your existing business systems. Tell us more about your project and we'll help you get to the right solution.